Teltonika Advanced 3G Terminal with Flexible Configuration - FMU130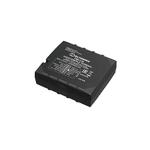 $169.00
Inc. GST and shipping
The Teltonika FMU130 is a small and professional real-time tracking terminal with GNSS and 3G/GSM connectivity and backup battery. Device equipped with GNSS/Bluetooth and 3G modules, internal GNSS, 3G antennas, configurable digital, analogue inputs and digital outputs, negative input, impulse inputs. It is perfectly suitable for applications where location acquirement of remote objects is needed: fleet management, car rental companies, taxi companies, public transport, logistics companies, personal cars and so on.
Specifications
Product code: FMU130 (FMU130U1XW01)
Module Name: Quectel UC15-E/UC15-A/UC15-T or Quectel UG96, Teltonika TM2500
Technology: 3G(UMTS/HSPA)/2G(GSM/GPRS)/GNSS/BLUETOOTH
GNSS: GPS, GLONASS, GALILEO, BEIDOU, QZSS
Protocol compatible: NMEA, GGA, GGL, GSA, GSV, RMC, VTG
Receiver: Tracking: 33/99 acquisition channels
Tracking sensitivity: -110 dBM
Accuracy: < 3 m
Hot start: < 1 s
Warm start: < 25 s
Cold start: < 35 s
Cellular Technology: UMTS/HSPA
2G bands: UC15-E: B8/B3, UC15-A: B5/B8/B3/B2, UC15-T: B5/B8/B3/B2, UG96: B5/B8/B3/B2
3G bands: UC15-E: B8/B1, UC15-A: B5/B2, UC15-T: B5/B1, UG96: B6/B5/B8/B2/B1
Data transfer: UC15:HSDPA: Max. 3.6Mbps (DL), UMTS: Max. 384Kbps (DL)/Max.384Kbps (UL), GPRS: Max. 85.6Kbps (DL)/Max. 85.6Kbps (UL)
Data transfer: UG96:HSUPA: Max. 5.76Mbps, UMTS: Max. 384Kbps (DL)/Max.384Kbps (UL), GPRS: Max. 107Kbps (DL)/Max.85.6Kbps (UL)
Data support: SMS (text/data)
Input voltage range: 10 - 30 V DC with overvoltage protection
Internal Back-up battery: 170 mAh Li-Ion, 3.7 V battery (0.63 Wh)
Bluetooth Specification: 4.0 + LE
Supported peripherals: Temperature and Humidity sensor, OBDII dongle, Inateck Barcode Scanner, Universal BLE sensors support
Dimensions: 65 x 56,6 x 20,6 mm (L x W x H)
Weight: 55 g
Operating temperature (without battery): -40 °C to +85 °C
Storage temperature (without battery): -40 °C to +85 °C
Operating humidity: 5% to 95% non-condensing
Ingress Protection Rating: IP41
Battery charge temperature: 0 °C to +45 °C
Battery discharge temperature: -20 °C to +60 °C
Battery storage temperature: -20 °C to +45 °C for 1 month, -20 °C to +35 °C for 6 months
CAN Adapter inputs: 1
GNSS antenna: Internal High Gain
Cellular antenna: Internal High Gain
USB: 2.0 Micro-USB
LED indication: 2 status LED lights
SIM: Micro-SIM + eSIM
Memory: 128MB internal flash memory
Sensors: Accelerometer
SMS: Configuration, Events, DOUT control, Debug
GPRS commands: Configuration, DOUT control, Debug
Fuel monitoring: LLS (Analog), LV-CAN200, ALL-CAN300, CAN-CONTROL, ODBII dongle
Ignition detection: Digital Input 1, Accelerometer, External Power Voltage, Engine RPM (CAN Adapters, OBDII dongle)
Package Contents
1 x FMU130 unit, Input/output power supply cable (0.9 m), USB Cable sold separately
Resources
Just so you know; all our prices include GST, orders over $100.00 qualify for free shipping. Everything that is in stock (green tick icon) ships overnight on CourierPost. A lot of things that have the "blue question mark" stock icon are actually available now direct from our suppliers, please feel free to ask us if you aren't sure.
All our products are sourced through official channels, and come with a manufacturers warranty. Here's our returns policy if you'd like to read it before purchasing.